Kun Sports Association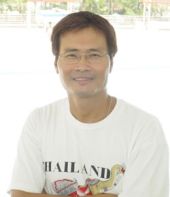 Kun Sports Association was established in 1996 by a number of sports enthusiasts. Initially, the Association concentrated all its efforts to promoting the sport of swimming; today we have expanded our scope to the promoting Triathlon as one of the competitive sports of the Association.
Our aim is to promote children's interest in swimming. Our coaching style is to make swimming enjoyable. The parents of the children are in full agreement with our method. Our coaches are devoted to, and have established good rapport with the children.
We encourage our students to participate in competitive sports. We believe that taking part in competitions helps to strengthen our student's character and put our students in good stead in the future. We always teach our students that participation and sportsmanship is more important than winning a competition.
Through the unsparing efforts of our Coaches, this year we celebrate the 10th Anniversary of the Association. To mark this occasion, we are launching this website as a means of communication for the members of the Association.
Mr. Au Wing-Kun
Chairman

---
K.S.A. Structure
President
Mr. AU Wing-kun
Vice-President/Secretary
Miss CHUNG She-ling, Cathy
Treasurer
Miss LI Wing-yu
 
Chief Coach
Mr. AU Wing-kun
Senior Coach
Miss CHUNG She-ling, Cathy
Coach
Mr. LIU Kwai-yau


 
Triathlon Team Leader
Mr. NG Chi-ching